Our Purpose
Ηelping organisations reach sustainable growth, happiness, freedom
You think business apart from financial growth has nothing to do with happiness and freedom? We fundamentally disagree!
We are here to act as the driving force for organisations to prosper and become more resilient. This includes businesses which grow sustainably, employees who feel happy and free & customers who enjoy the buying process. This is the footprint we want to leave.
Why work with us
If you are looking for reasons to work
with us, here are a few: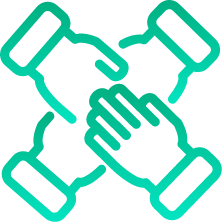 We are a team
that has what it takes
We combine character, skills and expertise with a successful and proven track record in different industries such as Telecoms, Music, Retail, Travel and in different functions such as Business Development & Sales, Marketing & Digital Marketing, Education. A combination of highly talented professionals that have what it takes. 
We have a successful track record
Our partners range from the biggest and most established companies worldwide to startups and NGOs. We are extremely proud of their trust and the work we have done together. We simply get things done. All of our projects have been a success and in several cases used as a reference in other markets.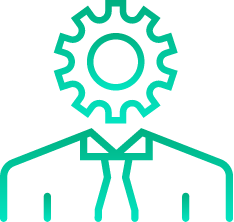 We are not your typical
consulting agency
We have clear, simple methodologies. Still, we go beyond that. We work in an agile way, adapt to our customers' reality, identify what truly matters and always look below the surface. We pour care and love in what we do, making sure we all enjoy the ride along the way.
Our values:
These are the values that our team breathes and lives.
Trust us.. Our intention? For you to experience them while working with us.

WE ARE AGILE

WE FOCUS ON WHAT MATTERS

WE POUR LOVE AND CARE IN WHAT WE DO

WE ARE GENUINE

WE ARE EASY AND FUN TO WORK WITH